On June 30th, 2011
Our Gates will close
It is with heavy hearts we bid 'so long' to each and every one of our furry friends
and their families.
We will miss every tail wag, every sloppy kiss, every hair shed, every paw shake
and yes every bark.
We will miss the conversations, support, laughs and tears from our human friends ...
standing in the pouring rain, 'snow days', freezing cold, beating sun and crazy heat ...
it didn't seem to matter!
Thankyou for the 'hundreds' of "Timmies" that always seemed to come at just the right time of day.
Thankyou for trusting us with your 'babies', giving us the opportunity to meet your precious pets
and have them in our lives...
if even for a short time.
Each and every one of you have left us with wonderful memories ...
It has been a good time,
one we will never forget :)
THANKYOU ALL SO VERY MUCH,
FOR SO VERY MUCH
Woofs and Kisses,
Glenn, Lori and Family
Kingsway Dog Park
The link below will take you to the website, which will stay ... oh the memories in all the photos :)
The email addresses will remain for sometime as well to keep in touch.
Any news, will appear here!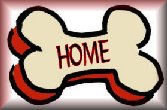 Please Never forget ...
" Dogs are miracles with paws"
so always try to ...
"" Be the kind of Person your Dog thinks you are"